Last June I took a road trip up to the northeast to see New York City and some other places.  I hit several thrift stores on the way up and went to a couple library sales in NY state and Connecticut.
Here is my experience from a sale in Greenwich, CT.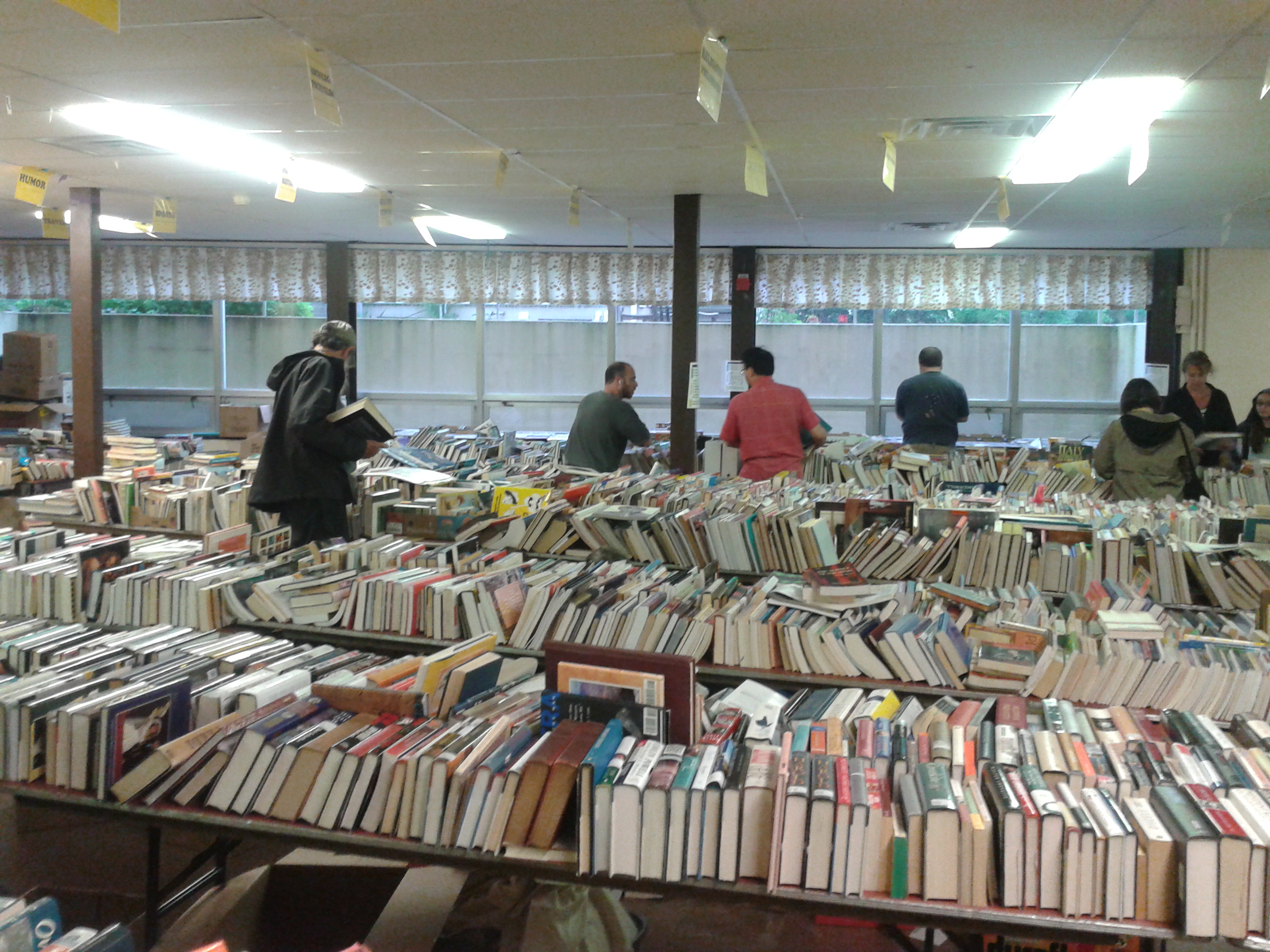 Goal:
My goal is to not only profit from this book sale, but I also want to document the sales revenue over a one, two, and three month time period.
General Info:
Where: Greenwich, CN
Library: Byram Shubert Library
Advertised on:  BookSaleFinder.com
Number of Books at Sale: 25,000
Dates Attended June 7th-9th
Price for the Books:
Friday: $2 Soft Cover; $3 Hard Cover + a $15 entry fee
Saturday: $1 Soft Cover; $2 Hard Cover
Sunday: Bag Sale $7 a bag
Equipment:
Dell Axim x51 PDA with a Socket Scanner attached to the top.  I used Asellertool for the software.  (I have two scanners; one with Asellertool and one with Neatoscan.)
Strategy:
My strategy was to "buy many and buy low".  My buying criteria was probably lower than most of the booksellers at the sale which gave me a nice competitive advantage.  My minimum Amazon price requirement (non-FBA) for softcover books was $4 on Friday, $2 on Saturday, and 2 cents on Sunday.
Results:
I attended the sale for all three days, and I ended up buying 335 Books.  I listed and packed them up in a nearby motel room and shipped them out via Amazon FBA.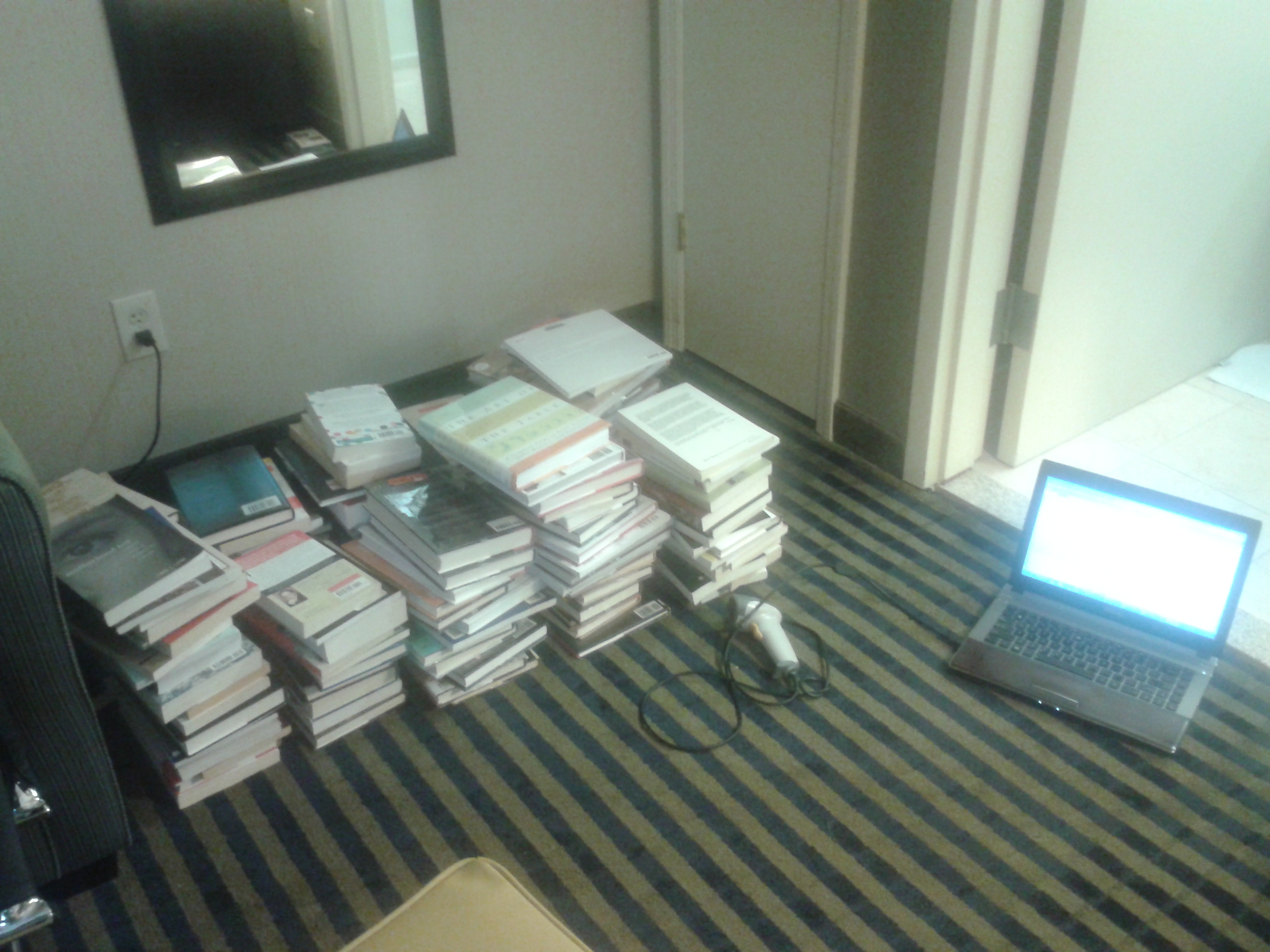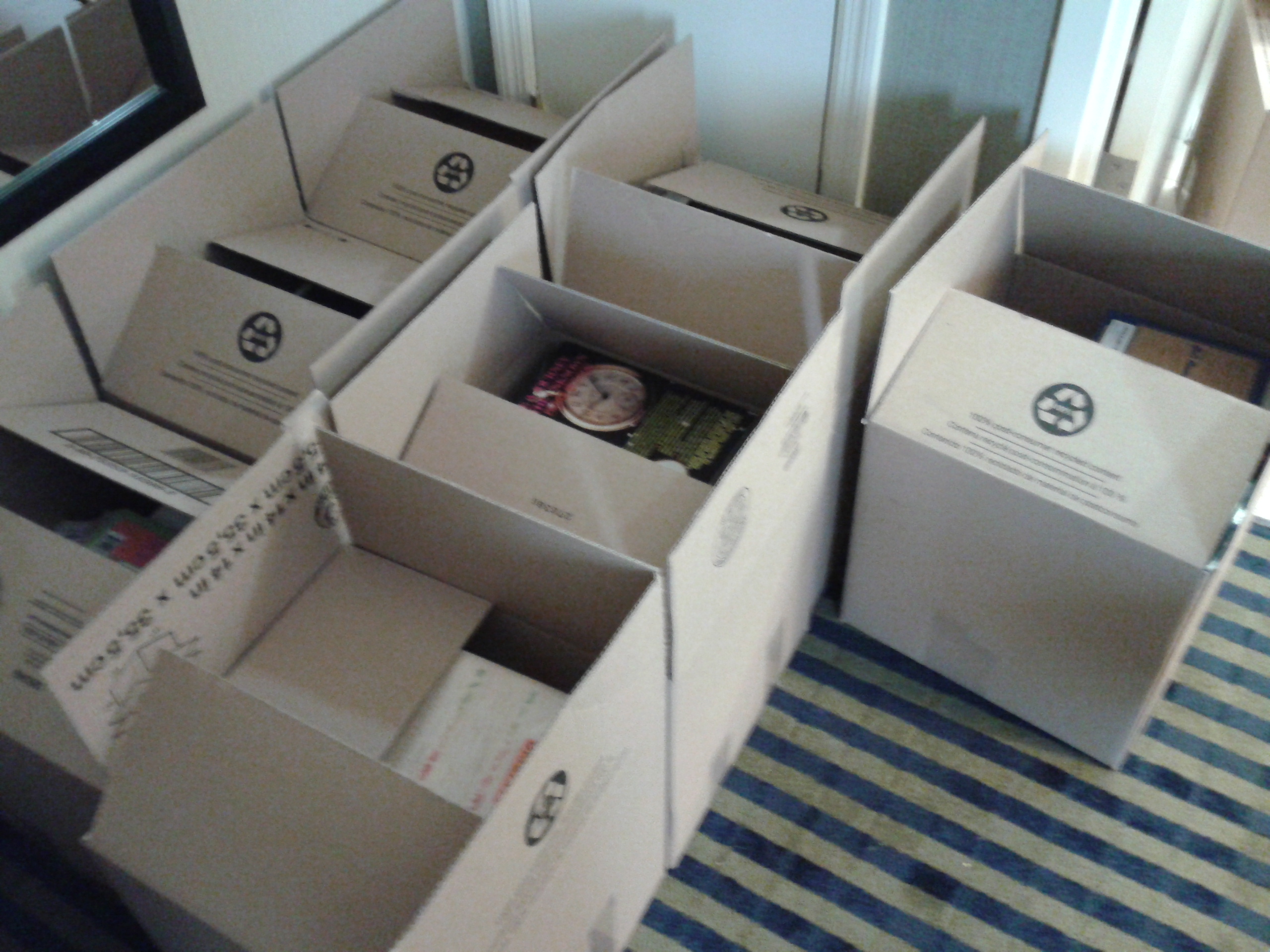 One Thing I learned:
The one thing I learned from this sale was that children's books have value.  I normally skip these books.  I found many that have a non-FBA price of $5 or more.  This is a double win because these are usually priced low (25-50 cents) AND other booksellers tend to ignore these books.
Purchase Numbers:
Books Purchased: 335
Cost of Books: $234
UPS Inbound Shipping: $105.11
Total Costs: $339.11
Books Purchased with a Sales Rank above One Million: 82
Sales Numbers: (Last Updated on August 2014)
Books Sold: 272
Percentage of Books Sold: 81%
Sales Revenue (after all Amazon Fees): $1549.24
Profit: $1210.13
Here are the individual transactions from the sale.  These numbers were taken directly from InventoryLab.com.  Get a one month free trial.