The next book sale took place in the quaint and historic town of Williamsburg, Virginia. Here's in info.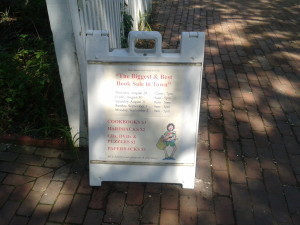 Setting
City:  Williamsburg, VA
Place:  Bruton Parish Church
Advertised on:  BookSalesFound.com
Prices
Soft Cover Books: $1
Hard Cover Books: $2
Equipment
Dell Axim X51 PDA with a Socket Scanner attached.  The Neatoscan software was installed on the PDA.
Purchase Numbers
Books Purchased:  151
Cost of Books:  $177
UPS Inbound Shipping: $36.14
FBA Label Service: $27
Total Costs: $240.14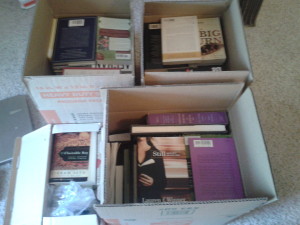 Sales Rank
Average Amazon Sales Rank:  726,827
Sales Results (updated in August 2014)
Books Sold: 97
Percentage of Books Sold: 64%
Sales Revenue (after all of Amazon Fees): $698.14
Profit:  $458
To view the individual numbers from each book that sold, please click on the image below.  Statistics courtesy of InventoryLab.com.