Last March, I decided to document the sales of one of my favorite sourcing methods:  The FBA Bag Sale Strategy.  This is where I scoop up all the books that have a low value on Amazon, and sell them for a profit on Amazon FBA.
Where:  Carrboro, NC
Place:  Nice Price Books
When:  A Saturday in March 2013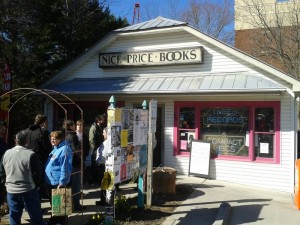 A book store was closing down, and they were having a bag sale for $10 a bag.  This was a public sale that was on booksalefinder.com with plenty of other scanners.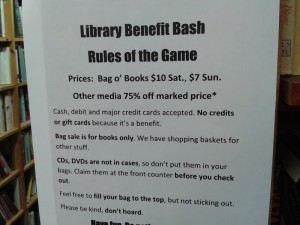 I bought ten bags…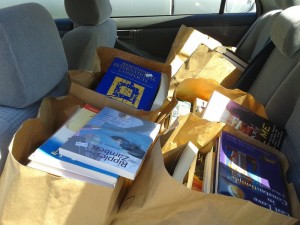 How I purchased
I scanned the books before I purchased with this tool.
How I listed
I turbo listed the books with barcodes using the Amazon Loader and FBA Labeling service.  The listing and packing process took around 3 hours.
How I Priced
For the majority of them, I set a floor of $7.95 and priced them $3.99 higher than the lowest price for that condition.  I use Repriceit.com.
Costs
Total books purchased: 272
Cost of the Books: $110
UPS Inbound Shipping: $57.26
FBA Labeling Service: $44.60
Total Costs:  $211.86
Sales (updated in August 2014)
Total Books Sold: 199
Percentage of Books Sold: 73%
Sales Revenue (After all Amazon Fees): $1011.49
Profit: $799.63
You can view the individual transactions below.