On November 1st, 2016, Amazon will be requiring sellers to provide box content information for their FBA shipments.
What is box content?
Basically, Amazon wants to know the exact units in each box.  You can read more about box content on Amazon's help page here.
ScanLister is using 2D barcodes which allows you to skip the process on Seller Central.
Here's a video tutorial.
There are some situations when you don't have to use this.
 When you are only shipping one box.
 You can opt out and pay Amazon 15 cents per unit.
To enable the use of 2D barcodes, go to your Seller Account — Settings — Fulfillment by Amazon — Inbound Shipment.  See image below.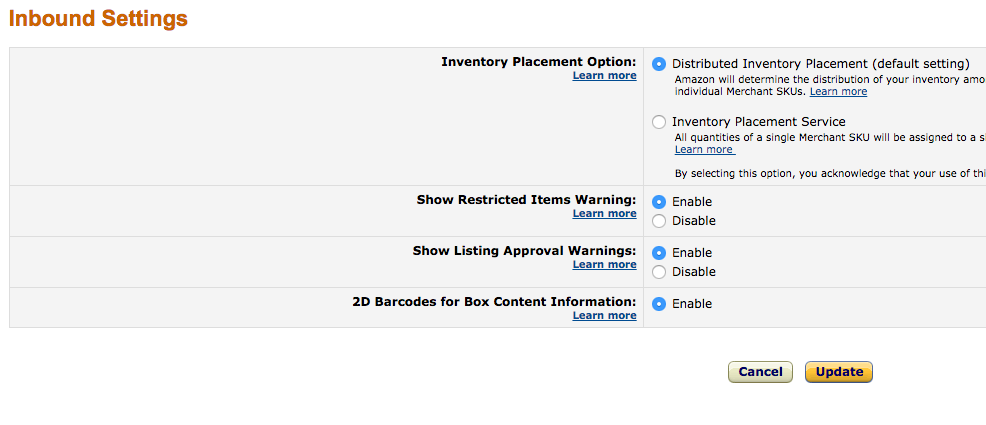 .